SPEAKERS
General Manager
Madame Tussauds Singapore
Alex Ward
Alex is a General Manager at Merlin Entertainments Group and is responsible for the Madame Tussauds attraction located on Sentosa in Singapore. Since joining the company in 2012, Alex has worked across a variety of the group's brands and locations spending time in both Australia and the U.K before moving to Singapore. Before joining Merlin in Australia, Alex was raised and studied in New Zealand.
Head of Corporate
WE Communications, Singapore
Alicia Eu
Attracted to the sights and sounds of Asia, Alicia packed up her bags (husband included) and left the beaches of Sydney to move to Hong Kong in 2019 to broaden her experiences culturally, sensorially and professionally. She's now based in Singapore where she is establishing the corporate practice for WE Communications, one of the largest independent communications agencies in the world. Alicia has worked in corporate PR for nearly 10 years, collaborating closely with executives to provide advice on reputation management, thought leadership, corporate profiling and integrated campaigns to deliver impactful results. She's worked with the likes of Allianz, Treasure Wine Estates, HSBC, and the World Bank.
CEO & Co-founder
ixigo
Aloke Bajpai
Aloke Bajpai is ixigo.com's Co-Founder and CEO. Aloke graduated from IIT Kanpur in 2001 and started his career at Amadeus in Europe where he held key product and technology roles, building and managing large scale web-based products and networks for the first four years of his career. He then went to INSEAD for his MBA, and returned to India to launch ixigo.com in 2007. Under Aloke's leadership over the last 7 years, ixigo has gone from a bootstrapped startup to India's leading travel search and planning business, with over 20 million active users every month across mobile and web. Aloke is a TiE charter member and a mentor and advisor with several startups and accelerators.
Founding Partner
Jungle Ventures
Amit Anand
Amit is the Founding Partner of Singapore based Jungle Ventures that invests and helps build tech category leaders from Asia. Jungle invests across all early stages of start-ups and has 40+ investments in Singapore, Indonesia, India, Australia and other hotbeds of entrepreneurial activity in Asia.
Amit brings 20 years of experience in go-to-market strategies and corporate development for start-ups and corporations alike. His corporate life gravitated around Asian market development for public listed tech giants such as Progress Software Corp (NASDAQ:PRGS) and startup experience is dotted with founding and working for startups mainly spearheading new business/ product roll-outs in the region. A Kauffman Fellow(Class 18) Amit has also presided as Vice Chair on the Board of Business Angels Network South East Asia (BANSEA) and currently sits on the Advisory Council for Ethics in AI & Data by the Singapore Government.
Founder & CEO
RedDoorz
Amit Saberwal
RedDoorz, one of Southeast Asia's leading budget hotel online booking platforms, is the brainchild of Amit Saberwal. The lack of standardisation in budget hotels, guesthouses and a budget brand are the reasons and alongside having amassed over 20 years of experience in the online travel, e-Commerce and hospitality sectors that drove Amit to creating RedDoorz. Headquartered in Singapore, the brand is spread across Indonesia, Singapore and The Philippines. Currently, the brand's has more than 500 properties across 16 cities in Indonesia.
Prior to founding RedDoorz, he was the Chief Business Officer – Hotel and International Markets at India's premier travel and airline booking site MakeMyTrip.com. He was instrumental in shaping the company and was also part of the leadership team growing it to IPO in three years and getting it listed on NASDAQ in 2010, with 85,000 properties globally. He was also turnkey in spearheading MakeMyTrip largest acquisition of Thailand-based HotelTravel.com.
Amit has also previously worked as Director Sales and Marketing with The Park Hotels in Bangalore and New Delhi. He is a Hotel Management graduate with a Post Graduate Diploma in Sales & Marketing from National Institute for Sales, New Delhi.
He also spent time at Cornell University honing his professional skills as a hotelier. He spent his childhood in Delhi, India. He lives in Singapore with his banker wife and two children.
Founder & Managing Director
Akaryn Hotel Group, Thailand
Anchalika Kijkanakorn
Anchalika Kijkanakorn is the Managing Director and Founder of award-winning Thai hotel group AKARYN Hotel Group (AHG), a recent chairperson of SLH and SLH board member for the last 12 years.
Anchalika spent 10 years with GE Capital before she founded AHG in 2003 with the acclaimed Aleenta resorts in Hua Hin and Phuket. She later launched the akyra brand which now boasts four hotels in Bangkok, Chiang Mai and Phuket and three more in the pipeline, including the brand's first property in Vietnam. All six AHG hotels are proud members of SLH.
In 2006, Anchalika launched the Pure Blue Foundation, which focuses on environmental protection and local community work with schoolchildren – two causes close to her heart. This led to her inclusion in Forbes Asia's list of the leading 40 philanthropists.
In conjunction with the Pure Blue Foundation, her newest hotel, akyra Sukhumvit Bangkok, recently became the first new hotel in Asia to launch without any single-use plastic, and was featured in The Times, BBC and Forbes. Under Anchalika's leadership, every AHG property aims to be free of single-use plastics by June 2019.
She has two young sons and is based in Bangkok.
Chief Operating Officer
The Lo & Behold Group
Andrew Ing
As Chief Operating Officer, Andrew leads operations across the group. He brings with him over 30 years of industry experience in F&B operations and management to The Lo & Behold Group. Prior to joining The Lo & Behold Group in 2012, he served as Chief Operating Officer and Executive Director of Catalist-listed St James Holdings from 2005. From 2001 to 2005, Andrew was the Regional Project Director of The Filter Group, handling major advertising projects for clients and providing support for public relations agency work. He served as Marketing Manager of Zouk from 1993 to 2001 and organised the first ZoukOut festival in 2000.
Senior Director, Business Development
Expedia Group Media Solutions
Andrew van der Feltz
As senior director for the EMEA and APAC regions at Expedia Group Media Solutions, Andrew drives business development and sales for the growing display advertising space. His team works closely with agencies, destination marketing organizations, hotel and airline partners in the region.
Prior to joining Expedia, Andrew was the Director of Business Development & Operations at the Netherlands Board of Tourism & Conventions (NBTC). Before this, he also worked at NBTC in the London office as country manager for the UK and Ireland. He started his career at NBTC after his role as an international marketing manager at VisitScotland.
Senior Director Government & Corporate Affairs, Managing Director Asia
Expedia Group
Ang Choo Pin
Choo Pin ANG is Expedia Group's Senior Director for Government and Corporate Affairs for Asia. In this role, he spearheads the Group's Asia governmental affairs and public policy strategy across its portfolio of brands such as Expedia, Hotels.com, and Homeaway. Through the engagement of public and quasi-public stakeholders in the region, Choo Pin helps the Group forge partnerships with governments, advocate on regulatory issues and identify business opportunities. He has also helped shape the debate surrounding travel, tech and e-commerce in Asia. He is the Chair of the Travel and Tourism Committee of the US ASEAN Business Council, and has provided training to senior Southeast Asian government officials on e-commerce under the Singapore-US Third Country Training Program.
Choo Pin has extensive experience in political and economic issues across Asia. He previously headed the China operations of a New-York based investment advisory firm conducting political and reputational risk analysis for a clientele of PE funds and SWFs, before joining Standard Chartered Bank as its Head of Public Affairs. Before that, he served as a diplomat in Singapore's Ministry of Foreign Affairs covering International Organizations, Middle East, and Northeast Asia, where he was Singapore's Deputy Consul-General to Shanghai. Choo Pin has a BA degree from Tufts University and a Master of Arts in Law and Diplomacy (MALD) degree from the Fletcher School of Law and Diplomacy, both obtained through the Government of Singapore's prestigious Overseas Merit Scholarship. He speaks English, Chinese, German, and Spanish.
Vice President & Managing Director APAC
Booking.com
Angel Llull Mancas
Angel Llull is the Vice President and Managing Director of Booking.com, Asia Pacific (A Booking Holdings Company). In this role, he's responsible for growing and running the Asian and Oceania markets for Booking.com. This includes business development, strategic partnerships, marketing, sales, customer service, human resources, finance and all support and product functions in market.
Prior to joining Booking.com, Angel worked at Horwarth International as Senior consultant for merge & acquisitions. Prior to Horwarth, he spent almost 10 years in different management positions in IBB HOTELS, finalising that stage becoming CEO of the hospitality holding and Board Member. Angel earned different master degrees; one in Tourism Management from Pompeu Fabra University, and an Executive MBA from IE in Madrid. He's also completed executive programs in Business Management from Stanford University.
Founder
#MissionNomad
Aurélie Krau
Aurélie is well known for her digital nomad (#MissionNomad) lifestyle and for driving change in the Business Travel eco-system and in the workplace. She has a passion for technology and how companies can blend the physical and digital together to drive the right result. As a typical "slash generation", she wears multiple hats: consultant / travel tech geek / 'Future of Work' advocate / public speaker. She is most well known for her event appearances and for her 'Work From Anywhere' experiences. Aurélie comes full of energy and passion for success fired by her tagline "Fun is not the enemy of work".
The very nature of the niche consulting firm model at Festive Road is it encourages her to follow her aspirations as a liberated ambassador. Prior to that, she worked for Carlson Wagonlit Travel, American Express and acted as Regional Manager for the Global Business Travel Association (GBTA) in France. She was listed in the Buying Business Travel (UK) Hotlist 2016 as "one to watch".
CEO & Co-founder
BeMyGuest
Blanca Menchaca
Blanca Menchaca is the co-founder and CEO of BeMyGuest, specialists in technology and distribution for Asia's attractions, tours and activities industry. In her previous role as Chief Operating Officer, Blanca led a highly multicultural Asian operation spread out across Singapore, Philippines, China, Thailand, Indonesia, Vietnam and Malaysia.
Prior to BeMyGuest, Blanca was the Global Head of Online Marketing at Wego (www.wego.com), another successful Asian travel company. She helped the company build teams across Singapore, Indonesia, India and the Middle East.
Blanca was born in Mexico but has gained most of her travel and e-commerce experience abroad, with 6 years in Australia and 9 years in Asia so far. She has been referred to by the industry as "the face of a new global travel generation".
Co-founder & CEO
GlobalTix
Chan Chee Chong
Chee Chong is the Chief Executive Officer and Co-founder of GlobalTix Pte Ltd, a leader in ticketing technology in Southeast Asia's tourism industry.
As GlobalTix's lead visionary and architect, Chee Chong drives key relationships and provides the overall strategic direction of the startup-up. He is fully committed to developing a global distribution system (GDS) to enhance the overall experience of travel partners, merchants and end consumers.
Since the inception of GlobalTix in 2014 when the first ticket was sold, Chee Chong and the team have grown the business exponentially. Now, it sells one ticket every 10 seconds and hosts more than 80,000 products in 120 cities on its marketplace. Under his leadership, GlobalTix has won numerous industry accolades, including being named Top Partner in 2017 by Resorts World Sentosa and Wildlife Reserves Singapore. Its roll call of partners include major names such as Singapore Airlines, National Gallery Singapore, TripAdvisor and niche operators such as Boon Teng Kee chicken rice restaurant chain.
Chee Chong holds a Bachelor of Engineering (2nd Upper) degree from the National University of Singapore.
Managing Director
Carousell Singapore
Chee Soon Ng
As Managing Director of Carousell Singapore, Chee Soon is responsible for managing overall business strategy as well as daily operations for Carousell Singapore. He is accountable for the overall revenue goals across verticals including Advertisements, SMBs/Merchants, Internal Self-Serve, Autos, and Property, as well as future revenue streams. Chee Soon is a seasoned business leader with over 30 years experience managing businesses of varying scale and complexity, from disruptive startups like Grab, to well established large companies, like HP and Compaq, as well as smaller organisations like Sennheiser. In the process of acquiring deep knowledge of the Asia Pacific region, he has built businesses across different geographies and managed staff across diverse cultures, in more than 20 markets in varying degrees of development.
Some of the key management positions that Chee Soon has held includes Chief Operation Officer of 701Search, Regional General Manager of Grab for Business at Grab, President & Managing Director of Sennheiser Asia, Managing Director of Compaq Singapore and Compaq Philippines, Managing Director of Lexmark ASEAN and South Asia and Managing Direct of Supplies Business for Lexmark Asia Pacific.
Assistant Chief Executive & Chief Financial Officer
Sentosa Development Corporation
Chin Sak Hin
Co-founder & Partner
Future Now Ventures
Chris Lee
Chris is responsible for leading origination, financing, structuring and asset management. Prior to Future Now Ventures, Chris held several senior executive finance and operations roles across various IT sectors, including the regional expansion of Cloud Sherpas, which saw over 10 times revenue growth in 4 years. Prior to Cloud Sherpas, Chris held the role of CFO at Kamco (now part of NTT), who were awarded a $494M contract to be the technology and operating partner for the Victorian Public Transport Ticketing System. Chris is a highly experienced finance and operations professional, specialising in assisting fast-growth global consulting services, technology and network integration companies.
CMO, Traveloka/
CEO, Traveloka Experience
Christian Suwarna
As CEO Traveloka Experience, Christian is currently responsible for leading strategic new business initiatives in Traveloka which includes end-to-end lifecycle management of a business starting from strategy formulation, product development, organizational build-up to results generation.
While as CMO Traveloka, Christian is leading Central Marketing department which he is responsible for the end-to-end marketing initiatives from marketing understanding, brand and marketing strategy formulation, marketing campaign execution and monitoring.
Christian has 10+ years professional experience spanning South East Asia, Japan, and the United States. Prior to Traveloka, he was a Project Leader at Boston Consulting Group in Chicago and Jakarta offices. He started his career as a Software Engineer at Apple, Inc. in California and holds a Bachelor of Science (Hons) in Electrical and Computer Engineering from the University of Texas at Austin.
President, Travel Partners Group
Expedia Group
Cyril Ranque
Cyril Ranque serves as the President of Travel Partners Group for the Expedia Group. In this role, Cyril is responsible for empowering all travel partner segments through the Expedia Group platform's leading-edge marketing, distribution, data and technology solutions. This includes connecting conventional lodging, vacation rentals, air, cruise, car, activities, destination marketing organizations and other travel and non-travel advertisers with our traveler audiences on our global network of trusted brands.
Prior to joining Expedia Group, Ranque was Vice President of Marketing & Distribution for Louvre Hotels, after having advised the Taittinger Group on the creation of the company in early 2004.  Previously, Ranque was head of the French CRM practice for AT Kearney and has also served as a CRM consultant at Accenture, an investment banker at Morgan Stanley in London, and a financial analyst with LVMH in Tokyo.
Ranque holds a master's degree from the ESSEC Graduate School of Business in Paris, with a specialization in finance and strategy.
Global Head, Travel & Hospitality
Amazon Web Services (AWS)
David Peller
David Peller leads AWS Travel and Hospitality, the global industry practice for Amazon Web Services (AWS), with a charter to support customers as they accelerate cloud adoption. Companies across the industry – including restaurants and hotels chains; airlines, airports and cruise lines; entertainment venues and casinos, catering and foodservice suppliers, and specialized IT providers – rely increasingly on AWS to enable them transform their business, reduce costs, retire technical debt and drive innovation.
The AWS Travel and Hospitality team supports customers such as Airbnb, ANA, Choice Hotels, Compass Group, Dunkin' Brands, Expedia, McDonald's, Oyo, Qantas, Singapore Airlines and Sysco, together with members of the AWS Partner Network (APN).
Before joining AWS, David held various leadership roles in Singapore, Australia, the Netherlands, the United States and the United Kingdom, in travel and hospitality technology businesses. He has been both an entrepreneur and founder, as well as being part of the launch team of a restaurant business in the UK. He is a qualified Solicitor in the UK, holds a Bachelor in Legal Studies from King's College, University of London, and a Postgraduate Diploma in Legal Studies from the London College of Law.
PhD in Astrobiology, Astrophysics & Planetary Exploration
Department of Earth Science, The University of Hong Kong
Dr. Angélica Anglés
Dr. Angélica Anglés is a planetary scientist and astrobiologist (and pianist) whose research is centred around the search for extraterrestrial life on Mars. She studies extreme environments as Mars analog sites, mostly the Qaidam Basin in the mountains of Tibet to find clues for the possibility of life on Mars. Thanks to her research, she took part in the Landing Site Selection for the NASA Mars 2020 planetary mission and she has been part of several NASA panels.
She has won several awards and scholarships to study extreme environments on Earth, such as the Pilbara in Australia, the hot springs in Rotorua (New Zealand), Lake Ciso in Spain or the French Pyrénées. She is the author of several scientific publications in peer reviewed journals and has co-authored a book (Astrobiology & Society in Europe Today) published in 2017. Additionally, she is recognized in the media as an expert in this field, with multiple radio interviews, TV and social media appearances.
This year Harper's BAZAAR magazine awarded her the title of Visionary Woman 2020, aimed to recognize and honor high-achieving female leaders with true vision in several different fields. Furthermore, she is the Chair of the Explorers Club Hong Kong Chapter, and currently she is still searching for life on Mars!
General Partner
HV Holtzbrinck Ventures
Dr. Christian Saller
Christian joined the HV Holtzbrinck Ventures team in 2013 and is managing the fund's investments into Dreamlines, Cabify, Tourlane and Exporo among others.
Before coming to HV, Christian was CEO and Co-Founder of flight search engine swoodoo where he was responsible for company development, from market entry to market leadership in Germany and the sale of the company to KAYAK. Then, in his role as Managing Director for Europe, Christian managed the European organization at KAYAK. As a member of the KAYAK management team he was also involved in the successful IPO on the NASDAQ and the subsequent sale of the company to Priceline. During his time at KAYAK, Christian was also active as an angel investor, investing very early in GetYourGuide, one of Germany's most successful travel startups.
Before swoodoo, Christian first worked as an Investment Manager at a venture capital company and then held management positions in two start-up companies in the media sector. Christian began his career in 1998 at an international strategy consultancy company.
Christian holds a doctorate "summa cum laude" in mathematics and also received an MBA with distinction from the London Business School.
Co-founder & CEO
Split
Dylan Tan
Dylan is Co-founder & CEO of Split, Web in Travel's Startup of the Year 2018. Backed by 500 Startups & Entrepreneur First, Split began as a payments solution for the travel industry, but had to soon find new footing as COVID-19 dropped their revenues to 0. In 6 months, Dylan has led the turnaround of Split into a leading buy-now-pay-later solution in Malaysia & Singapore, helping consumer businesses gain incremental revenue while making consumer purchases more budget-friendly.
Before starting Split, Dylan spent his career in the online travel industry, most recently in regional marketing & commercial roles at meta-search giant Skyscanner.
Vice President Digital Marketing APAC
Accor
Emilie Couton
Emilie has been engaged in the ACCOR adventure for the past 19 years with different roles in the Sales & Distribution, Guest Experience and more recently as head of the Digital Marketing for Asia Pacific. Her passion for travel has led her from Paris to Asia where she settled 15 years ago. Bangkokian at heart, she now calls Singapore home.
COO & Co-founder
Klook
Eric Gnock Fah
Eric Gnock Fah is the co-founder of Klook Travel, Asia's leading platform or travelers to explore and book a curated selection of activities. These amazing experiences are verified and vetted by Klook's team of travel curators and made easily bookable online and on-the-go at unbeatable prices of up to 50% off.
Prior to founding Klook Travel, Eric worked in hedge fund and Investment Banking at Morgan Stanley, focused on consumer and travel companies in Asia. Originally from Mauritius, an exotic travel destination, Eric grew up speaking 7 languages and is a cultural explorer at heart.
Principal, Corporate Development
Google Greater China, Japan, South Korea, Australia and New Zealand
Frank Lin
Frank is a Principal at Google Corporate Development, leading Goolge's M&A and investment efforts in Greater China, Japan, South Korea, Australia and New Zealand. Before joining Google, he was a management consultant at McKinsey & Company Greater China Office where he focused on advanced industries and digital media practices. Prior to McKinsey, he was the CEO and Co-Founder of Affordable Luxury Network (myALN.com), a leading flash sale online travel company based in Shanghai. Before myALN, Frank was a Principal at Newbury Ventures, a Silicon Valley-based VC firm investing in Internet, mobile, e-commerce, enterprise software and semiconductor companies. Frank has also worked at Panasonic in its corporate venture/incubator and business development group as well as at Goldman Sachs (Hong Kong) and Salomon Smith Barney (New York) in their investment banking division.
Frank enjoys taking last minute getaways with his family while curating luxury hotels around the world (which led to the founding of his startup). In addition to spending time with his wife and two kids during his spare time, he also does yoga, badminton, and jogging. Frank holds an A.B. with honors in Applied Mathematics from Harvard and an MBA from U.C. Berkeley Haas School of Business.
CEO
Queen's Road Capital
Fritz Demopoulos
In 2005 Frederick "Fritz" Demopoulos co-founded and was the CEO of Qunar. Qunar was acquired by Baidu in 2011.
Fritz also co-founded and was the CEO of Shawei. Shawei was acquired by Tom.com in 2000.
Fritz held senior management positions at various online and traditional media companies in China including Netease, Hai Run Media Group and News Corporation.
Fritz currently coordinates his personal investment and entrepreneurial activities through Queen's Road Capital.
A native of Los Angeles, Fritz was educated at UCLA, The Chinese University of Hong Kong and Karls-Ruprecht University in Heidelberg. He has lectured on entrepreneurship and the Chinese Internet at Stanford, Harvard, UCLA, Tsinghua, Beijing University, Singapore Management University and the Communist Party College in Nanjing.
General Manager
Shangri-La's Rasa Sentosa Resort & Spa
Gavin Weightman
Head of Legal and Government Affairs
MyTaiwanTour
Gina Tsai
Gina Tsai is the founder and Vice President of "Creative Tourism and Community Design Association in Taiwan" (CTCAT) which focuses on identifying and promoting local cultural activities and events offered by local communities and indigenous tribes to enhance the cultural capital of participants, planners, local communities and to differentiate and diversify tourism supply.
Gina is the founder and the Governor of Dream Travel Taiwan Association (DTTA), a think tank that partners closely with Taiwan Tourism Bureau to facilitate the exchange of knowledge and international best practices, and provide thought leadership and expertise to the tourism industry in digital transformation and destination marketing. She joins MyTaiwanTour, a top-rated local tour agency creating custom designed tours that connect international travelers to Taiwan, as the Head of Legal and Government Affairs in 2020.
Gina worked for Airbnb for 4 years. In her previous role in Airbnb as Head of Public Policy, Hong Kong and Taiwan, Gina developed and executed policy campaign for legitimizing home-sharing and short-term rental in Hong Kong and Taiwan, including lobbying, drafting position papers, building high-impact partnerships with public and private sectors, and worked closely with PR/communication team to develop media communication plan for improving corporate image in in these two markets.
Before Gina joined Airbnb, she had 15 years experience and legal expertise on all matters related to trademarks, copyrights, patents and trade secrets, including trademark and patent applications, licensing, and IP protection enforcement actions in Asia. She was the Associate Director of Legal & Corporate Affairs in Microsoft Taiwan for 10 years and Senior License Compliance Director, Asia, in PTC for 2 years.
She is a PhD Candidate at College of Law at National Cheng-Chi University in Taiwan.  Gina holds two BAs in both Law and Foreign Languages & Literature from National Taiwan University. She got her LLM from the College of Law at National Cheng-Kung University in Taiwan.
Sector Lead, Travel and Vertical Search APAC
Google
Hermione Joye
Hermione is a leader with 15 years' experience in sales, marketing, strategy and business development in the technology & travel sector.
Hermione leads the APAC Travel team for Google's Large Customer Sales business, working with leading online travel agents, airlines & hotel chains to develop digital business strategy & products for Asian consumers.  Additionally she oversees the APAC Vertical search team, who help clients adopt our more technical solutions such as Hotel Ads, and work with our Product & Engineering team to build products for our region.  Prior to this, Hermione worked in Google's Sydney office managing major Retail clients.
Before her time at Google, she worked in the TV industry for 4 years, working for 7media West running the Key Accounts team. When she launched her career she started in Creative Advertising working initially for M&C Saatchi and then TBWA in Sydney.
Hermione was educated in Sydney Australia, completing  a degree in Economics & Social Sciences from Sydney University and was awarded the Young Citizen of the Year (2009) by the Woollahra Mulinciptilty.
Hermione now lives in Singapore, and has done so for six & a half years. She is a mum to three young children and a Red Kelpie, and is an incredibly passionate traveler.
Executive Chairman
Banyan Tree Holdings
Ho Kwon Ping
The founder of Banyan Tree Holdings, Mr Ho is responsible for its overall management and operations. He has been a Director since 5 July 2000. He was designated Executive Chairman on 1 March 2004 and was last re-elected on 24 April 2019.
Mr Ho is also Chairman of Laguna Resorts & Hotels Public Company Limited, Thai Wah Public Company Limited and the Board of Trustees of Singapore Management University. He is a non-executive Director of Diageo Plc.
Mr Ho holds a Bachelor of Arts (Economics) from the University of Singapore, an Honorary Doctorate of Business Administration in Hospitality Management from Johnson & Wales University, USA, and an Honorary Doctorate of Business Administration from the Hong Kong Polytechnic University.
CEO & Founder
TrustScan
Hugh Mason
Hugh is an entrepreneur with 30 years success leading ventures and building innovation communities around startups and corporations. He is currently building Predictive, Preventive, Personalized and Participatory Health Ventures as Cofounder at Re:Mission Health and an Adjunct Associate Professor at National University of Singapore. Since 2012 Hugh has co-founded, mentored or invested in more than 70 startup companies, realising 30% IRR.
Hugh's Physics degree was sponsored by GEC-Marconi Research, where he worked on digital radar, radio propagation and home automation. This technical background gave him the opportunity to train as a TV producer-director with the BBC's Tomorrow's World, a live primetime science show watched by up to 8 million viewers each week.
Hugh left the BBC to found Narrateo, an independent TV production company. It received a British Academy Award nomination making over 150 documentaries for Discovery Channel and National Geographic.
Building on his experience managing creative people and IP, in 2001, Hugh co-founded Pembridge Partners. This London-based investment and advisory firm raised over USD50m working with 300+ technology media and marketing firms. Hugh captured the insights he gained in his first book Brainfruit, co-authored with Mark Chong, and published by McGraw-Hill.
In 2009 Hugh and his wife chose to raise their son in Singapore, where Hugh co-founded JFDI.Asia. As the first business accelerator in SE Asia, JFDI proved pivotal in kick-starting Singapore's entrepreneurial ecosystem, deploying approximately USD3m into a portfolio of 70 international startups. JFDI has also supported thousands of start-up founders through its outreach programs. The second book that Hugh co-edited, Facing Down Failure, captures eight Singapore startup stories.
Outside work, Hugh co-founded UAS, a UK education charity, with Simon Singh MBE. UAS has enabled hundreds of science, technology, engineering and maths (STEM) undergraduates to explore a career in teaching and it now forms part of more than 25% of UK STEM undergraduate courses.
Born a UK citizen, Hugh is now a Permanent Resident of Singapore.
Head of Business Planning
MyRealTrip
Jinmyeong Ju
Jinmyeong Ju is the Head of Business Planning at MyRealTrip, a travel-tech platform that specializes in Experience products in South Korea. Prior to joining MyRealTrip, Jinmyeong worked as an investment professional at IMM Private Equity, and as a management consultant at Bain & Company.
At MyRealTrip, he led the company's latest funding round which secured $36 million. Since the pandemic, he is contemplating how the people's travel patterns will change and what MyRealTrip should prepare to satisfy the needs of future travelers.
CEO
Agoda
John Brown
John W. Brown was promoted to CEO of Agoda on June 1, 2018. He was COO since 2014 and prior to that, he held the role of Chief Product Officer.
He had a brief stint as advisor to Minister of Commerce in Afghanistan from June 2009 to May 2008 and prior to that, worked with Boston Consulting Group for nearly six years.
Chief Experience & Innovation Officer
Carnival Corporation
John Padgett
John Padgett joined Carnival Corporation in 2014 as the chief experience & innovation officer spanning the company's nine global cruise line brands with a holistic focus on creating exceptional guest experiences. Leading a multi-disciplinary and cross-functional experience and innovation team, Padgett is responsible for guest experience innovation, development, creation and operations integration across creative, digital, technical and operational functions.
In his role, Padgett is creating game-changing guest experiences that are differentiated based on personal interactions, empowered by invisible technology and shared with the world via original media and gaming content.
Carnival took the CES2017 keynote stage to announce the OceanMedallionTM wearable and the world's first experience Internet of Things (xIoT) as the hinge-pins to MedallionClassTM – a next-level guest experience based on personalization and frictionless service delivery.
On board MedallionClass ships from Princess Cruises, the award-winning transforms vacation by making the entire cruise experience effortless, delivering highly personalized service, and enabling touchless, interactive experiences and entertainment.
Prior to Carnival Corporation, Padgett enjoyed an 18-year career with Walt Disney Parks and Resorts where he spearheaded the invention, development and implementation of guest engagement innovations that include the MagicBand, FastPass+ and Disney's Magical Express, among other.
Padgett earned a master's degree in business administration and a bachelor's degree in finance from Virginia Tech, and holds 35 patents and has won multiple innovation awards.
Vice President, Strategy & Innovation, Digital Labs
American Express
Johnny Thorsen
Acting CEO
Dish Cult
Jordan Foord
Jordan is currently Acting CEO of Dish Cult, a restaurant discovery & booking platform, currently available in New Zealand.
Jordan has worked in product strategy & management roles across media & telecommunications companies in the region for over 17 years.  He has developed & launched digital products for organisations including News Corp, Fox Networks , and Network Ten across multiple regions including Australia, Singapore, Hong Kong, Taiwan & The Philippines.
Founder
Wok 'n' Stroll
Karni Tomer
Karni Tomer is the Founder and Managing Director of Wok 'n' Stroll. Born and raised in Israel, she is deeply passionate about food, having been a food writer for the local business newspaper. She has been living in Singapore since 2000 and also obtained a tourist guide licence in 2015.
Incorporated in March 2013, Wok 'n' Stroll specialises in culinary tours. Their tours range from visits to wet markets in the various cultural precincts to luxury gourmet experiences in Michelin restaurants. They also run food photography tours, late-night supper tours, Halal and Vegetarian themed tours. Wok 'n' Stroll was shortlisted as the finalist for Singapore Tourism Award (STA) – Best Tour Experience category from 2016 to 2018. Karni Tomer was also one of the finalist of Best Customer Experience (Tourist Guiding) in STA 2018. Her tours are made available for bookings on its website, www.woknstroll.com.sg and across major Online Travel Agents (OTAs) including Expedia and TripAdvisor.
CEO
Singapore Tourism Board
Keith Tan
Keith Tan was appointed CEO of the Singapre Tourism Board in October 2018. Prior to that, he was deputy secretary of policy at the Ministry of Defence (Mindef), responsible for defence policy, strategic communications, national education and Total Defence.
CEO & Chairman
Thien Minh Group (TMG)
Kien Tran Trong
Tran Trong Kien is currently CEO and Chairman of the board of TMG, a company which he founded in 1994 and grown it to become one of the largest private travel, hospitality and aviation groups in Vietnam. Kien graduated as a General Practitioner from Hanoi Medical School  and he got a MBA from University of Hawaii at Manoa.

Kien is also current chairman of Vietnam Tourism Advisory Board (TAB), Hue Tourism Advisory Board (HTAB), Vietnam Tour Guides Association (VTGA), trustee of Fulbright University Vietnam, Vietnam Tourism Association (VITA), board member of Vietnam Institute of Directors (VIOD), member of the Private Sector Development Research Board (IV Board) of the Advisory Council for Administrative Procedure Reform and ex-member of Asia Commercial Bank (ACB), VP Bank and Vinaland (listed in London AIM).
Head of Travel Vertical Search, APAC
Google
Laura Marie-Arens
Deputy CEO, APAC
Accor
Louise Daley
Louise Daley, Deputy CEO of AccorHotels Asia Pacific, has over 29 years' experience in the Hospitality and Tourism industry in the region. In her current role, Louise is responsible for the financial oversight and management of over 830 hotels with turnover in excess of €4.5b, as well as the non-hotel businesses encompassing vacation ownership, lounge management and subscription loyalty.
Louise is on the Board of the group's various joint venture businesses including Huazhu Hotels Group, AAK Korea, InterGlobe Hotels in India and Reef Casino in Australia. With responsibility also for Business Intelligence and Analytics, Digital platforms and IT, Louise has a key focus on growing businesses opportunities across Asia Pacific through digital transformation and partnerships.
Her previous roles have included CEO for Accor Plus, Accor's loyalty subscription program in Asia Pacific; CFO for Accor in the Pacific region; and CFO for Asia. She most recently served as Executive Vice President and Chief Financial Officer, Asia Pacific since June 2015.
Louise completed her Executive MBA at SMU Singapore, has a Diploma in Hospitality and Catering Management, a Bachelor of Business (Accounting) and is a Certified Practicing Accountant (CPA). She has lived and worked in Australia, Thailand, and briefly in Japan, and has been based in Singapore since 2011. She is also a regular speaker and panellist at industry events, and is a member of both the Australian and Singaporean Institute of Company Directors.
CEO & Co-founder
Pigeonhole Live
Lyon Lim
CEO
Interval 3
Mario Jobbe
Mario Jobbe is a well-known entrepreneur and technology executive. He's held leadership roles at NTT and Microsoft, and co-founded Brand Karma, a customer experience analytics firm, leading its operations for 10+ years from startup to acquisition.
Mario now advises companies of all sizes on product, digital, and go-to-market strategy. He has lived and worked in the US, Europe, and Asia, and currently resides in Chicago.
Senior Commercial Director - Operators
Travelport
Martin Herbert
Martin is responsible for managing the P&L and growth strategy for key Operator territories including India, Pakistan and Turkey; in addition to leading key commercial projects in the APACMEA region. Martin reports to Travelport's Global Head of Operators. Operators represent Travelport's business interests in some 100 markets globally.
In his last role, Martin led the Agency Commerce sales team in Asia in expanding Travelport's commercial presence across the region (excluding Greater China region, India and Japan), while providing expertise and support to Travelport's travel agency subscribers and distribution partners.
Martin joined Travelport in 2009 to develop key relationships with airlines in Africa, based in Dubai. He then relocated to Nairobi, Kenya in 2011 as Regional Director. Martin was instrumental in establishing a Travelport Regional Office, and the successful acquisition of Travelport's Kenya operation and entry into several key countries.
Martin started his career as a software developer working on projects for Thomas Cook and Lastminute.com. He has previously worked for Worldspan, Galileo and Expedia.
CEO & Co-founder
Voyagin
Masashi Takahashi
Masashi is the CEO of Voyagin, a marketplace for authentic local experiences in Asia, based in Japan and Singapore. Prior to Voyagin, Masashi worked for AT Kearney and Cyta.jp, a startup for private lesson marketplace in Japan, which was acquired by Cookpad in 2013. While he worked at Cyta.jp, he started hosting international guests in his apartment in Tokyo and eventually became the top Airbnb host in the city, hosting several hundred guests in his living room over the course of 3-4 years. Based on his own travel and hosting experiences, he decided to create a travel marketplace for visitors to Japan called FindJPN in January 2011. This eventually evolved into Voyagin in Dec 2012.
Co-founder, IDEM Hospitality/
Senior VP, General Manager, Attendee Experience, Groups360
Matthew Howden
Matthew is the co-Founder & co-CEO of IDEM Hospitality and the proud winner of the WiT Startup 2019 Pitch.
Matthew's vast experience over the past 20 years leading MNC technology firms within the Asia Pacific region (including Getty Images, The ACTIVE Network & Lanyon) has aided him in challenging the status quo with IDEM Hospitality to simplify group travel.
IDEM Hospitality is now Groups360 thanks to an acquisition deal sealed during the onset of the pandemic earlier this year. Groups360 are an online marketplace for meetings and are focussed on simplifying the ways meetings are booked. Marriott, Hilton, IHG and Accor believe in Groups360's mission and have invested US$50M to accelerate the development of our GroupSync technology (Press Release).
Matthew is responsible for Groups360's next-level growth, overseeing all aspects of product management in his role as the Senior Vice President of Attendee Experience.
CEO & Chairman Asia Pacific
Accor
Michael Issenberg
Michael Issenberg is a graduate of Cornell University, USA, and began his full-time hospitality career in 1981 with the Westin St Francis Hotel in San Francisco. In 1986 he moved to Sydney, Australia, where he was Director of Leisure Services for Horwath & Horwath, managing a consultancy practice focused on hotel feasibility, operations and tourism strategy. In a career spanning more than three decades, he has held senior positions across hotel management and property investment including Director of Development for Merlin Properties and CEO of Mirvac Hotels.
He moved to Accor in 1994 as Director of Operations Pacific, and joined the Group's Executive Committee as CEO Asia-Pacific in 2008.
Global Travel & Expense Management Category Leader
Rio Tinto Group
Michael Molloy
With over 20 years as a senior Corporate Travel, Expense and Payments leader for some of the world's largest companies, Mike is recognized as an innovator and visionary strategist. He has been based in San Francisco, Tokyo, Hong Kong, London and Singapore during his varied career while working for companies such as American Express, Citigroup, Credit Suisse and since 2013, Rio Tinto.
At Rio, Mike oversees the global category strategy for a multi‐hundreds of million dollar program including commercial air travel, charter aircraft, accommodation, card & payment systems and all related technologies. Along with key supplier partners, Mike drove innovation in the Rio payments program resulting in being awarded Best Card Program by Treasury Today at the Adam Smith Asia industry recognition awards. He is currently at the forefront of driving the "digital traveller" and speaks frequently at industry conferences.
Mike is married to acclaimed hotel designer Paula O'Callaghan and lives in Singapore with his two active children. They (naturally) enjoy exploring other cultures and have travelled to dozens of countries as a family.
Executive Vice President, Online Travel & Managing Director Asia Pacific
Amadeus
Mieke De Schepper
She joined Amadeus in January 2019. Mieke is leading a global team to support online travel agencies, travel media companies and travel start-ups grow their businesses and position Amadeus as the partner of choice.
Mieke brings more than 17 years of experience in managing B2C and B2B businesses. Before Amadeus, Mieke worked for Expedia Group, where she held the role of Senior Vice President and Chief Commercial Officer of Egencia, the corporate travel brand of Expedia Group. Earlier, as the Vice President of Expedia Group's Lodging Partner Solutions, she was responsible for growing and managing the hotel relationships in Asia Pacific.
Prior to Expedia Group, she spent 10 years with Phillips Electronics having held various global, regional and local leadership roles in product, marketing and sales. She started her professional career with McKinsey.
As someone who loves travel and tech, Mieke has her "top three" favorites while on the go
Her travel is incomplete without her AirPod, Netflix and Spotify!
Her bucket list includes exploring Bhutan with friends which she believes will up her GNP – Gross National Happiness and traversing the Great Wall of China with her two kids!
Her mantra is travelling light but with maximum volume – hand carry only!
A Dutch national, Mieke has lived in Singapore for almost 15 years, while also having worked and lived in Europe, Latin America and USA. Mieke holds an MBA from INSEAD and an MSc in Industrial Design Engineering from the Delft University of Technology.
Executive Vice President, Consumer Travel
Seera Group
Muzzammil Ahussain
Muzzammil is an internationally experienced management consulting and operations executive focused on scaling and optimizing operations to enable sustainable growth. Currently, Muzzammil leads Al Tayyar Travel Group's Online Strategic Business Unit which houses two of the largest OTAs in the region – Almosafer & Tajawal. The Online Strategic Business Unit continues to grow at a significant pace and is focused on serving the needs of travel and tourism customers in the region by providing a seamless end to end experience using technology.
Founder & Managing Partner
Velocity Ventures
Nicholas Cocks
Nick is a founder and the Chief Executive Officer of ReadyVentures, a Singapore based early-growth stage investment fund. Nick has invested S$20M in 15 startups across SEA and Australia achieving exits, follow on investments and significant portfolio growth.
​
Nick started his career in 1985 with Arthur Andersen in Sydney.  In 1989 he joined his family Readymix business in Australia and set about expanding to SEA. He has lived and worked in the region since, developing businesses in Australia, Brunei, Malaysia, Indonesia, Singapore and Vietnam.
​
Nick sits on the board of an ASX listed Company, an SGX listed Company and multiple private companies in SEA.
Vice President of MICE (Meetings, Incentives, Conventions & Exhibitions), Marina Bay Sands
Ong Wee Min
Mr Ong Wee Min serves as the Vice President of MICE (Meetings, Incentives, Conventions & Exhibitions) at Marina Bay Sands.
In this role, he is responsible for the overall management of the Sands Expo & Convention Centre to ensure its continued success as the top business events and MICE venue in the region.
Prior to his promotion, Weemin was the Executive Director of Sales at Marina Bay Sands and is responsible for Marina Bay Sands' sales and marketing processes and activities for the various market segments in Association Meetings, Tradeshows and Events both locally and internationally.
In this role, he is responsible for bringing in various first-to-Asia trade shows and exhibitions to Marina Bay Sands. These include iconic events such as Maison & Objet Asia, Lions Club International Convention, Tax Free World Association Asia Pacific and Milipol Asia.
Senior Director, International Flight Business
Trip.com
Ooi Chee Teong (CT)
Chee Teong (CT) prior to joining Trip.com was the China General Manager for an international GDS for more than 7 years and has been working in the travel industry for 17 years. CT currently leads a team of Ctrip.com and Trip.com business development professionals; responsible for sourcing and developing flight content internationally. CT has successfully established 20Trip.com global IATA locations, whilst developing agency partnerships across 40 countries, aimed at supporting Ctrip's flight global expansion across Trip.com.
Principal Executive Officer
The Monetary Authority of Singapore
Pat Patel
Following stints at global insurance companies and payments companies, ran Money20/20s global content program, successfully building their Europe and Asian platforms. Currently leading the International FinTech Office at the Monetary Authority of Singapore. A broad remit, from building the next iteration of the Singapore FinTech Festival to collaborating with a number of national FinTech events, supporting the VC community in Singapore and driving a number of strategic national projects.
Group Chief Commercial Officer
Travelstart
Paulina Klotzbücher
Paulina Klotzbucher has spent almost 15 years in various verticals in ecommerce and the last decade in the OTA space with Travelstart. In those years she has worked on the technology front as the CTO and later driving the sales and marketing initiatives as CDO/CMO. She currently spends her time between Cape Town, Dubai and Cairo in the role of Group Chief Commercial Officer heading up the Northern Markets and focusing on all spheres of the business; expanding Travelstarts' reach into the MENA region which also includes developing incubation markets.  She has an undergraduate in finance and accounting from the University of the Witwatersrand and later a postgraduate in marketing and information systems from the University of Cape Town.
CEO
D-EDGE Hospitality Solutions
Pierre-Charles Grob
He began his career with Accor in New York in 2001 where he was instrumental in the creation of the North American Marketing department for the Sofitel and Novotel brands. In 2003, Pierre-Charles joined the New York-based Monaco Government Tourist Office to promote the destination and its luxury hotels to VIP clients and travel agents. An experience that lead him to join Monte-Carlo SBM where he held responsibilities as Sales, Marketing and E-Distribution Manager. He contributed significantly to the SBM's commercial development, particularly via electronic platforms (Internet and GDS).
Pierre-Charles has a degree in marketing and management from ESSCA (l'Ecole Supérieure des Sciences Commerciales d'Angers).
General Manager
Carousell Philippines
Raffy Montemayor
Raffy Montemayor leads Carousell's business growth and development in the Philippines, with a focus on driving revenue and strategic partnerships. He also oversees the growth of key business verticals, cars, property and the general classifieds business.
Bringing a wealth of experience to the table, Raffy has held leadership positions at HSBC Philippines and was the country director for Agoda, one of the largest online travel agencies in the region. Raffy went on to become the General Manager of OLX Philippines, where he was responsible for the improvement in revenue over 2 years, reshaping the business to a more streamlined model.
Following the merger between OLX and Carousell, Raffy continues in his position of General Manager for the newly formed Carousell Philippines entity.
Carousell is one of the world's largest and fastest growing mobile classifieds marketplace, with over 200 million listings and a presence in Singapore, Malaysia, Indonesia, Philippines, Hong Kong, Taiwan, and Australia and is backed by leading international venture capitalists and investors such as Sequoia Capital, Rakuten Ventures, 500 Startups, Golden Gate Ventures, DBS Bank, EDBI and Naspers.
Founder, CEO & Managing Director
Mystifly
Rajeev Kumar
Rajeev is a eminent visionary with a background rooted in the Technology & Travel Industry. He channelled his entrepreneurial spirit into building a travel technology platform that enables businesses scale newer geographies with ease.
Throughout his 20 years of experience, he has held leadership roles in various capacities across India, UK, Europe and North America. A Computer Science Engineering graduate from Bangalore University, he has consistently demonstrated thought‐leadership and ambitions that propel evolution in the technology and travel landscape. Not one to shy away from collaborative growth, he has supported and shared insights with leading players in the Travel and Hospitality sectors across the globe.
Born from his vision to ease global air travel, Rajeev founded Mystifly in 2009. Since its inception, Mystifly has gone on to win the title of "World's Leading Airline Consolidator" four times in a row. Under Rajeev's leadership, the business has scaled across borders with a customer base that is spread across 80+ countries.
CTO & Co-founder
Ixigo
Rajnish Kumar
Rajnish Kumar is CTO & Co-founder at ixigo. Rajnish is a technology enthusiast, who has been spearheading Product and Technology, at ixigo. He masters the art of blending technology with business and thinks much ahead in time to serve innovative travel products on a traveller's plate.
CEO & Co-founder
Wego
Ross Veitch
Ross is CEO & Co-Founder at Wego, which is online travel marketplace that provides top ranked mobile apps and websites for users living in the APAC and MENA regions. Wego harnesses powerful technology that simplifies the process of searching, comparing and booking flights and hotels across hundreds of airlines, hotels and online travel agency websites. Wego is has dual-HQs in Singpaore and Dubai and is backed by top-tier investors including Tiger Global, Crescent Group, Square Peg Capital and the MBC Group.
Ross is a veteran of the Asian internet industry having established Yahoo!s Southeast Asian operations in Singapore back in 1998 and leading product development efforts across the region for 6+ years. He is also Singapore Co-Chair of H2, the premier global leadership network for the digital industry. Ross has been an active angel investor in the technology sector for a decade and enjoys working with other passionate entrepreneurs. He has worked in Sydney, Melbourne, London, Kuala Lumpur and is now splits his time between Singapore and Dubai. He travels frequently for business but not nearly enough for leisure.
Director, Global Product Management
Expedia Group
Shyn Yee Ho-Strangas
Based in Singapore, Shyn Yee holds the role of Director, Global Product Management for Brand Expedia Group
Shyn Yee draws on a deep understanding of travel, the global online travel marketplace, and Expedia's innovation and expertise. In her role as Director, Global Product Management for Brand Expedia Group, she is responsible for driving product local relevance, expanding both Expedia group's global footprint and online travel audiences for suppliers around the world. Shyn Yee also oversees Expedia's product strategy in the chat apps space. Shyn Yee directs and utilizes Expedia's core technology and innovation, leverages global travel product to inform and design strategies aligned to business development goals.
In her six years with Brand Expedia Group, Shyn Yee also led Expedia's retail strategy in China, and Merchandising efforts for Expedia across Asia, overseeing all regional merchandising strategies and activities for Brand Expedia and AirAsiaGo, Expedia group portfolio brands, across 25 points-of-sale in 13 countries.
Shyn Yee has spent her career developing a broad set of expertise in the travel industry, including general management, strategic development, product management, online distribution and hotel revenue maximization. Her perspective and experience span across Asia Pacific, having held various roles in organizations across the travel industry value chain.
Prior to joining Expedia, Shyn was part of the Digital Marketing team at Starwood Asia Pacific Hotels and Resorts supporting more than 250 upscale hotel properties; and prior to that, Assistant Director at Horwath HTL where she led consulting engagements, focusing on strategic expansion and hotel and resort developments in the region.
A strong advocate for women empowerment, education and young talent development, Shyn Yee founded and co-led the Women at Expedia, Leading and Learning (WELL) Singapore Chapter from 2014-2016; and is also actively involved with her alma mater, the Singapore Management University (SMU) as a guest lecturer, student mentor and Founding President of the SMU Travel and Hospitality Alumni Group (SMUTH). She is a Fellow Member with the National Volunteer and Philanthropy Centre (NVPC) Company of Good programme for the year 2017, and is actively involved in Expedia Group's community impact efforts in Singapore and the region.
Shyn Yee is a proud mother of a prolific Grade-schooler and an fearless toddler. In her free time, she is an avid reader, budding musician, and attempts to learn more foreign languages.
Climbing The Seven Volcanoes: In Search of Strength
Sophie Cairns
Everything changed for Sophie Cairns when she was thirty and a party-loving journalist in China. Her father died so suddenly that she arrived at his bedside two hours too late. In her grief, she defied her chronic asthma and climbed the world's seven highest volcanoes to raise funds for charity in his memory. This is a story of redemption through mountain climbing, from Papua New Guinea to Russia by way of Antarctica.
As an amateur climber the author does not gloss over her limitations and (sometimes hilarious) mistakes. She encounters the snobbery of the professional climbing world. 'I was smothered in a purple goose down onesie as thick as a duvet. Under the plush expedition suit, I wore two pairs of climbing pants, a soft-shell jacket, a fleece top, a pair of inner gloves, a pair of outer gloves, and plastic boots. Not to mention thermal underwear. My plastic climbing boots barely closed around my ankles, which were adorned with three layers of socks.' Only to be told by those lounging around in T-shirts and shorts: 'You don't need to wear your Antarctica clothes yet. Everyone changes on the plane.' She suffers altitude sickness – so much more dangerous for an asthmatic – but she makes it. Sophie somehow finally said goodbye to her father in that enormous ring of fire.
CEO
BIGLIFE
Spencer Lee
Spencer joined the AirAsia Group in 2006 serving the company in different key roles. In 2015 Spencer became the Commercial Director of AirAsia Malaysia, overseeing multiple portfolios including marketing, S&D, digital, ancillary, revenue management, partnerships and loyalty. In the last 2 years of his service, he grew the commercial revenue by 258% with only 121% capacity increase.
With 13 years of experience with the airline, Spencer was appointed the COO of airasia.com in Aug 2019 to spearhead the digital transformation of airasia.com into a travel tech and lifestyle platform, focusing on non-airline businesses including hotels, experiences, deals and other lifestyle offerings.
Spencer now holds the responsibility to transform BIG Loyalty into a comprehensive lifestyle rewards platform with BIG Points as the universal digital currency. Under his leadership, in the short span of one year, the company's revenue increased remarkably by almost 60% compared to the year before.
CEO
Travelstart
Stephan Ekbergh
Stephan Ekbergh married father of 4, lives in Cape Town. Ex professional DJ for 10 years. Entrepreneur in Travel. Started the E-commerce revolution in Scandinavia 1999. Is now doing the same in Africa. Passion for releasing gifts and entrepreneurship with people. Writes and speaks about business, life and taking risks. Investor and active boardmember, also works with and finances non profits organization Thembalitscha foundation.
Founder & CEO
Luxe Nomad
Stephanie Chai
Stephanie Chai, 32, is the founder of The Luxe Nomad, an accommodation booking website that caters to travellers searching for luxury hotels and villas at reduced prices.
Born in New Zealand and having grown up in between Kuching, Sarawak and New Zealand, you would never guess that Stephanie Chai has had a foot in almost every boat imaginable. With a background in modelling and TV hosting, and a Degree in Finance and International Business, she first ventured into the world of entrepreneurship with a startup called WeddingGuideAsia.com, an online wedding portal. A year later in July 2012, Stephanie created The Luxe Nomad to cater to the increasingly sophisticated travel market in Asia.
Founder & CEO
Cleartrip
Stuart Crighton
Stuart Crighton is a founding member of Cleartrip and is responsible for the vision, performance and overall success of the company. He sets the strategy and direction for Cleartrip and ensures scalability of the business model.
Prior to founding Cleartrip, Stuart worked with Abacus Distribution Systems, Asia's leading GDS as Head, South and West Asia. He was responsible for all aspects of Abacus's operation and strategy across India, Pakistan, Sri Lanka, Bangladesh and Nepal
CEO & Co-founder
Jublia
Tan Kuan Yan
At Jublia, we enable attendees to discover event content and meet relevant others through our AI Engagement platform. Jublia is well positioned to deliver game changing solutions with our deep partnerships with leading global event organisers in the digital transformation of their businesses.
Yan leads the synergy between the teams within Jublia, striving to make a positive impact on the digital transformation for events globally.
Co-founder & COO
GetYourGuide
Tao Tao
Tao Tao is the Chief Operating Officer at GetYourGuide. He leads the company's business operations.
Tao co-founded GetYourGuide in 2009 while attending the Swiss Federal Institute of Technology. He has since led several strategic company functions, including Business Development, Supply, and Customer Service.
Under Tao's leadership, over 30 million tickets have been booked to date via the GetYourGuide website, mobile app, and partnership network. GetYourGuide has raised over $650M from investors such as the SoftBank Vision Fund, Battery Ventures and KKR.
Tao is a native of Beijing, China, and studied economics at Tilburg University and physics at the Swiss Federal Institute of Technology.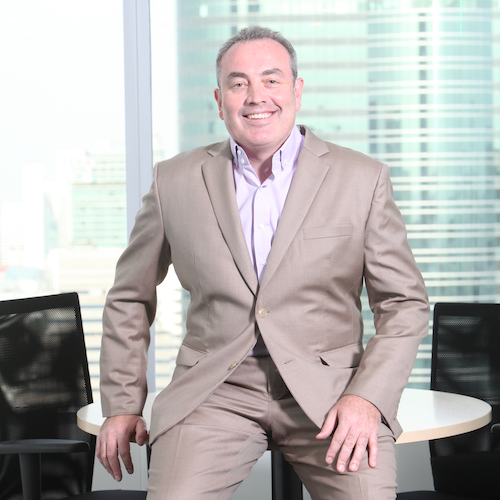 Vice President Corporate Development
Agoda
Timothy Hughes
Timothy Hughes is the Vice President Corporate Development of Agoda (a Priceline Company). Timothy is a "retired" blogger and pundit. Previously he was the editor and publisher of one of the top online travel industry blogs (the BOOT: the Business Of Online Travel) and a writer at Tnooz.
Tim is a former lawyer and venture capitalist. As a venture capitalist and consultant he helped a number of start-ups (inside and outside travel) secure funding, set up online media companies, managed investments in public companies and held regular client briefing sessions for a brokerage house. As lawyer he represented technology, new media, Internet, telecommunications and broadcasting clients in Australia, Europe and Hong Kong.
He first joined the online travel industry in 1999 and has worked for top tier online travel companies in Europe, the Americas and Asia. Tim has a Bachelor of Commerce and Hons Law Degree from the Australian National University.
Principal
777 Partners
Timothy O'Neil-Dunne
Timothy O'Neil-Dunne joined 777 Partners in 2018. Prior to joining 777, Mr. O'Neil-Dunne founded and served as head of product at Air Black Box. Previously, he held roles at Expedia and Worldspan.
CEO & Co-founder
Seven Clean Seas
Tom Peacock-Nazil
Tom Peacock-Nazil graduated in the UK in 2011, having studied International Business. After moving to Singapore in 2013 with his wife Pamela, Tom was always upset with the level of plastic pollution in South East Asia as a whole. After one particularly eye opening trip to Thailand, Tom and Pamela decided to start hosting educational, coastal clean ups in Singapore with the hope of highlighting the issue of ocean plastic pollution to the masses. Tom can best be described as an accidental environmentalist and after quitting the rat race to pursue his passion for plastic free seas is now championing the responsible plastic usage movement full-time at Seven Clean Seas.
CEO & Co-founder
GlobalSign.In
Veemal Gungadin
Veemal Gungadin is the CEO of GlobalSign.In Pte Ltd (GSI) and Vice President for Digital & Innovation at SACEOS. Co-founded by Veemal in 2006, GSI today is a leading event technology company with offices in Singapore, Australia, India, Myanmar and the US. Having graduated from the National University of Singapore with a degree in Computer Science, Veemal remains at the forefront of technology and spearheads the software products being crafted at GSI. GSI's core products are GEVME, an enterprise events management platform, Judgify, an enterprise awards & contests submission and judging platform and Wylcome a visitor management solution. Veemal is also an investor and advisor for several innovative startups.
Senior Vice President and Commercial Director, Greater China & Mongolia
Hilton
Wendy Huang
Wendy Huang joined Hilton in December 2016 as Senior Vice President and Commercial Director for Greater China & Mongolia. Ms. Huang is responsible for all commercial functions across Greater China & Mongolia, including sales, marketing, e-commerce, revenue management, and loyalty and partnerships.
Ms. Huang started her career at Embassy Suites Richmond, owned by Thayer Lodging Group, where she served for 8 years as Director of Revenue Management, managing inventory using various yield management techniques & tools to maximize revenue, monitoring and analyzing market conditions & comp set strategies.
Prior to joining Hilton, Ms. Huang worked for 11 years at Starwood Hotels & Resorts, where she last served as the Vice President of Sales & Marketing for the Greater China area. She worked closely with and provided strategic guidance to the Sales & Marketing teams in over 100 operating hotels and over 100 pipeline hotels throughout the region. She witnessed the growth and development of Starwood Hotels & Resorts in Greater China.
Ms. Huang has a Bachelor of Arts degree from Fudan University, a Master of Management degree from Cornell University's School of Hotel Administration, as well as a Master of Business Administration degree from Virginia Commonwealth University.
Founder
WiT
Yeoh Siew Hoon
Yeoh Siew Hoon is the founder of WIT, launching it in Singapore in 2005 and going on to launch WIT editions across Asia Pacific. In 2016, WIT Europe made its debut in London, days after the Brexit vote.
WIT has won several awards including Most Innovative Marketing Initiative and Trade Conference Of The Year from the Singapore Tourism Board and in 2014, Siew Hoon was recognised Tourism Entrepreneur of The Year. A journalist by profession and passion, she's also a speaker and facilitator at events around the world.  
She's also a published author of titles such as "Around Asia In One Hour: Tales of Condoms, Chillies & Curries" and children's books such as "Adventures of Habibie The Turtle" and "The Story of Baitong and Boon".