SPEAKERS
Head of Digital Strategy
MDEC (Malaysian Digital Economic Corporation)
Aaron Sarma
Director
Nikoi & Cempedak Islands
Andrew Dixon
Andrew trained as a chartered accountant in Sydney and spent the first 20 years of his career trading distressed debt, one of the more esoteric areas of investment banking. From Sydney he travelled to Chile to work, then London and on to Singapore where he lives today. Whilst in Singapore he stumbled across the unspoilt beaches and islands of nearby Indonesia. Together with some friends they acquired the leasehold titles to an island called Nikoi in 2004. Plans to develop it were hatched whilst camping on the island with their families. The success of Nikoi led to Andrew quitting his job in 2008 to focus all of his efforts on future plans, which included building another island called Cempedak built entirely of bamboo. In 2010 Andrew and his partners established a foundation called The Island Foundation to help improve education standards amongst local children.
Manager, Singapore and Malaysia
Tourism Western Australia
Ava Ang
Director of Sales, Malaysia
D-EDGE Hospitality Solutions
Brendan Wong
Brendan M. Wong is the Director of Sales – Malaysia at D-EDGE Hospitality Solutions.
With over two decades of experience in sales, marketing and communications, Brendan has worked with some of the world's leading hotel and airline brands including The Datai, Shangri-La, Melia and AirAsia X.
His experience in communications includes writing for numerous newspapers as a columnist and hosting and presenting shows on both radio and television.
He still anchors the news on Malaysia's most watched television channel, TV3.
Founder
Lokalocal
Chin Yoon Khen
Yoon Khen founded CANUX in 2011 and embarks on his journey as a documentary photographer and website developer, diversifying his experience in multiple arena and eventually leaving the cubicle nation as a fancy Project Program Management Advisor in Dell and Chief Operating Officer in Mystartr. Khen got his big break in February 2015, when Think City funded his first book publication, called the "Traditional Trades of Penang." When he's not busy leading Lokalocal, he can be seen at various events, engaging in TEDx Petaling Street 2014 speaker, being a columnist and sometimes, radio guest.
Co-founder, ZUZU Hospitality
Dan Lynn
Dan Lynn is the Co-founder of ZUZU Hospitality Solutions, focused on product and finance.  Dan has built his career at the intersection of travel and technology.  Prior to founding ZUZU, Dan spent much of his career with Expedia, building their Asia Pacific business as the CEO of the AirAsia/Expedia joint venture AAE.  Dan also ran HomeAway's APAC businesses – Stayz, Bookabach and Travelmob.  Dan has served on the boards of international travel companies Elong in China, and Movenpick Hotels and Resorts in Switzerland.
Area Director, Malaysia
Singapore Tourism Board
Dawn Ng
CEO & Co-founder
Split
Dylan Tan
Dylan turned down an offer from Google, and then quit a dream role at Skyscanner to do one thing: make travel more affordable.
The upfront cost of travel is the biggest hurdle stopping millions of Southeast Asians from taking their dream trips. So the 26-year-old co-founded Split, a startup that allows any travel company to let their travellers pay in instalments.
Backed by Entrepreneur First and travel industry investors, Split has quickly become a hotly discussed name. Within its first year of founding, Split has claimed its first major accolade by winning Web in Travel's Startup of the Year Award 2018.
Founder
Penang Green Acres
Eric Chong
ERIC CHONG together with his wife KIM WONG juggle their time running their training consultancy company Extra Sensory Pursuits and their farm Green Acres.
Eric holds a Degree in Arts and Education from the University of Calgary, Canada and is a candidature in Master of Sports Management.
Kim holds a Computer Science & Management (Hons) from King's College, University of London.
In 2006, in between running their training and consultancy company, the couple with their young son on their backs hiked the hills of Penang looking for a suitable piece of land to embark on a more wholesome and sustainable lifestyle.
After 3 years of land hunting, the Chongs finally found their dream orchard tucked in the hills of Balik Pulau. The 16 acre farm had been left idle for some time but had a treasure trove of matured tropical fruit trees ranging from seasonal to the year-rounds. From the time the previous owner's grandfather terraced the slopes 'changkul' by 'changkul' more than 60 years ago to date, no chemicals have been used on the land.
After two years of nurturing the farm and building their sustainable house, in 2011, Green Acres opened its doors during durian season for durian and seasonal fruit tasting sessions as it endeavors to share its sustainable practices and also to learn from its visitors.
For this family of three who had no prior farming experience, let alone farming without the instant-fix of chemicals, it was indeed a continuous journey of discovery and learning.
Founder & CEO
Forward School, Penang
Howie Chang
Howie Chang is the founder and CEO of Forward School, a revolutionary technology and future skills school in Malaysia. At Forward, he leads the growth and development of the company, with the goal of building sustainable talent pipelines for businesses.
Having spent the formative years of his career in Singapore, he has a long experience of product management, user experience and digital business transformation in various industries. Howie also had stints with startups of all kinds, where he delved into the dynamic intersection of design, business and technology.
He was also the Head of UX and Design at Viki and Director of Product Management at Redmart, both which resulted as two of the most notable tech acquisitions in Southeast Asia.
Owner
JungleWalla Tours, Langkawi
Irshad Mubarak
Jack Tan Consulting
Jack Tan
Joelle Pang
Energetic, empathetic and a forward-thinking entrepreneur, Joelle has developed businesses from just an idea, a person who is passionate for developing and executing business frameworks that empower the lives of others. She has 12 years of experience in technology start-ups in the e-commerce, recruitment, mobile and on-demand space. Joelle is paving the way for women in technology by demonstrating impressive entrepreneurship through her various startups. Adding to this is her digital transformation work with Singapore Press Holdings' subsidiary, FastJobs Asia, a blue-collar workforce focused mobile recruitment platform, and the commercial success of FastJobs across Southeast Asia, where she is the General Manager for Malaysia. Joelle has a track record of building an ecosystem with impressive results and is most recently recognised as 'Entrepreneur of the Year' at the Women in IT Asia Awards.
Vice President Strategic Sales & Account Management APAC
D-Edge Hospitality Solutions
Kim Ong
Kim is a digital marketer and a revenue & reputation management strategist with approximately 20 years of hospitality experience in Asia.
Throughout that time, she actively gains new knowledge in the hospitality world and continuously engages with new and existing clients to grow their business.
The VP of Strategic Sales & Account Management in the Asia Pacific region for D-EDGE Hospitality Solutions, Kim's overall responsibilities include the development and execution of sales strategies as well as to oversee the management of existing accounts.
Kim has held leadership roles in international hotels solution providers and has successfully collaborated with leading hotel chains globally.
Deputy CEO Asia Pacific
Accor
Louise Daley
Louise Daley, Deputy CEO of AccorHotels Asia Pacific, has over 29 years' experience in the Hospitality and Tourism industry in the region. In her current role, Louise is responsible for the financial oversight and management of over 830 hotels with turnover in excess of €4.5b, as well as the non-hotel businesses encompassing vacation ownership, lounge management and subscription loyalty.
Louise is on the Board of the group's various joint venture businesses including Huazhu Hotels Group, AAK Korea, InterGlobe Hotels in India and Reef Casino in Australia. With responsibility also for Business Intelligence and Analytics, Digital platforms and IT, Louise has a key focus on growing businesses opportunities across Asia Pacific through digital transformation and partnerships.
Her previous roles have included CEO for Accor Plus, Accor's loyalty subscription program in Asia Pacific; CFO for Accor in the Pacific region; and CFO for Asia. She most recently served as Executive Vice President and Chief Financial Officer, Asia Pacific since June 2015.
Louise completed her Executive MBA at SMU Singapore, has a Diploma in Hospitality and Catering Management, a Bachelor of Business (Accounting) and is a Certified Practicing Accountant (CPA). She has lived and worked in Australia, Thailand, and briefly in Japan, and has been based in Singapore since 2011. She is also a regular speaker and panellist at industry events, and is a member of both the Australian and Singaporean Institute of Company Directors.
Head, Flights Business
Trip.com Group
Ooi Chee Teong
Founder & CEO
Tripcarte Asia
Parthiven Shanmugam
DRIVEN BY A VISION TO TRANSFORM the traditional way of promoting tourism destinations, Parthiven Shan, Chief Executive Officer, founded Tripcarte Asia. Armed with an ambition to grow the company to be an innovation driven tourism marketing platform, the company was founded in the year 2016 and has established numerous platforms milestones in the Smart Tourism.
Parthiven attributes the company's growth to its ability to continually innovate and remain dynamic with platforms to promote and transform tourism. Through his experience of developing technology solutions and platforms, the founder of Tripcarte decided to spread his horizon in making a difference in promoting destinations.
He attributes the company's growth to its corporate mission of delivering creativity and innovation and building lasting partnerships based on mutual trust and cooperation.
Today, Tripcarte operates in Malaysia and Singapore . The platform provides destination ideas to over 500,000 families monthly and has partnered with over 1000 activity and attractions.
Penang Homecooking School
Pearly Kee
Pearly Kee is a fifth generation Penang Nyonya and well-known food ambassador for Penang. Her popular Nyonya cooking classes have attracted students from all over the world, drawn by her cheeky, feisty style and encyclopaedic knowledge of Nyonya food and culture. She has showcased the best of Nyonya cuisine on numerous cooking programmes aired throughout Asia.
Pearly is Penang's only full-time Nyonya cooking teacher; she grew up in a traditional Nyonya kitchen and refined her skills under her mentor Lim Bian Yam (one of Malaysia's best-loved chefs).
She is also one of the few authentic Penang Nyonyas willing to share culinary secrets and
traditions that have been passed down from generation to generation.
Aside from her regular cooking classes, Pearly also hosts a monthly supper club from her home, where guests get to sample well-known (and not so well-known!) Nyonya favourites in a relaxed setting. Eat, drink, mingle and be entertained by the Nyonya livewire who lights up the room with her hilarious childhood stories!
Co-founder
MyBurgerLab
Renyi Chin
Founder, The Habitat Penang Hill
Director, Pacific Tiger Group
Reza Cockrell
Executive Director
The Edison, Penang
Rina Teoh
Rina leads and manages The Edison Hotels' flagship Hotel. She has an accumulated 16 years of experience in various sales and marketing related positions within several diverse groups of businesses. It was not till 2007 when she garnered most of her knowledge in property investment whilst selling Australian properties to Malaysians as an investment asset class. This was also the time when she was infected by the "property investment bug" and have since invested in some Malaysian properties. Matched with her interest for travel and all things luxurious, Rina co-founded ET Hospitality Ventures Sdn Bhd to own and operate the only Small Luxury Hotels of the World in Penang. Rina's commitment to bringing back the romance of a hotel stay and creating authentic local experiences are but a few of what she is eager to share when you stay at The Edison George Town to Experience the Exceptional.
CEO, Rezgo
Stephen Joyce
Stephen has been working as a travel & tourism technology consultant since 1995. In 2007, his company launched Rezgo, a cloud based software as a service tour and activity booking engine for small and medium sized tour operators. Stephen has travelled extensively and believes strongly in the lasting economic benefits of local experiences. Rezgo was developed to provide small local tourism businesses with the capabilities to harness their potential and take full advantage of new and emerging technologies.
He was the Chair of the Open Travel Alliance for five years and is passionate about travel technology and distribution. Stephen loves public speaking and speaks regularly at conferences around the World.
He is always happy to share his experiences and knowledge and contributes frequently to Tnooz.com, a leading travel technology media website.
In addition to his tourism initiatives, he is an active participant in ongoing business improvement in his community and was a Past-Chair of the Board of Directors of the North Vancouver Chamber of Commerce, Board of Directors for the Coho Society, and a member of the Board of Directors for the Pacific Club for three years.
Gyalthang Eco Tours, Zhongdian (Shangri-La), Yunnan, China
Uttara Sarkar Crees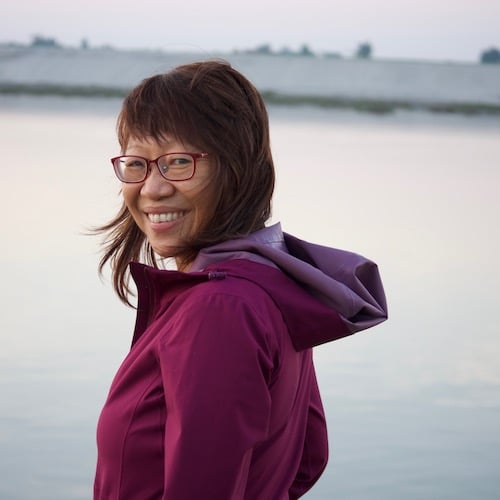 Founder
WiT
Yeoh Siew Hoon
Yeoh Siew Hoon is the founder of WiT, launching it in Singapore in 2005 and going on to launch WiT editions across Asia Pacific. In 2016, WiT Europe made its debut in London, days after the Brexit vote.
WiT has won several awards including Most Innovative Marketing Initiative and Trade Conference Of The Year from the Singapore Tourism Board and in 2014, Siew Hoon was recognised Tourism Entrepreneur of The Year. A journalist by profession and passion, she's also a speaker and facilitator at events around the world.
She's also a published author of titles such as Around Asia In One Hour: Tales of Condoms, Chillies & Curries and children's books such as Adventures of Habibie The Turtle and The Story of Baitong and Boon.