SPEAKERS
Head of Digital Strategy
MDEC (Malaysian Digital Economic Corporation)
Aaron Sarma
Director
Nikoi & Cempedak Islands
Andrew Dixon
Andrew trained as a chartered accountant in Sydney and spent the first 20 years of his career trading distressed debt, one of the more esoteric areas of investment banking. From Sydney he travelled to Chile to work, then London and on to Singapore where he lives today. Whilst in Singapore he stumbled across the unspoilt beaches and islands of nearby Indonesia. Together with some friends they acquired the leasehold titles to an island called Nikoi in 2004. Plans to develop it were hatched whilst camping on the island with their families. The success of Nikoi led to Andrew quitting his job in 2008 to focus all of his efforts on future plans, which included building another island called Cempedak built entirely of bamboo. In 2010 Andrew and his partners established a foundation called The Island Foundation to help improve education standards amongst local children.
Investment Director
Velocity Ventures, Singapore
Bennett Lee
At Velocity Ventures, Bennett spearheads identifying, evaluating and investing in visionary founders who are reshaping the Travel & Hospitality landscape within South-East Asia. He has over a decade of experience in Venture Capital & Private Equity, Investment Banking and Equity Research across a diverse range of sectors, including F&B, technology, financial services, consumer & healthcare.
Bennett has executed transactions with a combined value of over US$400mn., ranging from IPOs to VC & PE deals and M&As.
He also holds the Chartered Financial Analyst (CFA) and Chartered Alternative Investment Analyst (CAIA) designations. Bennett is currently a CAIA Singapore Chapter Executive and also sits on the CFA Singapore Career Development Committee.
Director of Sales, Malaysia
D-EDGE Hospitality Solutions
Brendan Wong
Brendan M. Wong is the Director of Sales – Malaysia at D-EDGE Hospitality Solutions.
With over two decades of experience in sales, marketing and communications, Brendan has worked with some of the world's leading hotel and airline brands including The Datai, Shangri-La, Melia and AirAsia X.
His experience in communications includes writing for numerous newspapers as a columnist and hosting and presenting shows on both radio and television.
He still anchors the news on Malaysia's most watched television channel, TV3.
Director
Citizen Adventures, Singapore
Cai Yinzhou
Mr Cai Yinzhou(蔡引舟)is the Director of Citizen Adventures Private Limited, a company that aims to bridge gaps between disadvantaged communities and formal structures by encouraging sustainable models for self-organised groups.
Through tours and social initiatives in the communities of Geylang and Dakota Crescent, he hopes to inspire collective action for positive societal change, specifically targeting issues of integration and inequality.
To date, more than 5000 people, including students, academics and policy makers, have come on the tours Citizen Adventures. He is also part of backalleybarbers, a social initiative under Citizen Adventures that has given more than 2,300 free haircuts to people on the streets of Geylang, nursing homes, migrant worker shelters and rental flat communities.
Through his experience in working with these communities, Yinzhou was awarded the Singapore Youth Award in 2017, the nation's highest youth accolade which honours exceptional young people that enrich the hearts and souls of the community. During the 2018 National Day Parade, the founding story of #backalleybarbers was featured in the Show segment. In 2019, he graduated from Singapore Management University in Masters of Tri-Sector Collaboration (Social Science).
Founder
Lokalocal
Chin Yoon Khen
Yoon Khen founded CANUX in 2011 and embarks on his journey as a documentary photographer and website developer, diversifying his experience in multiple arena and eventually leaving the cubicle nation as a fancy Project Program Management Advisor in Dell and Chief Operating Officer in Mystartr. Khen got his big break in February 2015, when Think City funded his first book publication, called the "Traditional Trades of Penang." When he's not busy leading Lokalocal, he can be seen at various events, engaging in TEDx Petaling Street 2014 speaker, being a columnist and sometimes, radio guest.
Co-founder
ZUZU Hospitality
Dan Lynn
Dan Lynn is the Co-founder of ZUZU Hospitality Solutions, focused on product and finance.  Dan has built his career at the intersection of travel and technology.  Prior to founding ZUZU, Dan spent much of his career with Expedia, building their Asia Pacific business as the CEO of the AirAsia/Expedia joint venture AAE.  Dan also ran HomeAway's APAC businesses – Stayz, Bookabach and Travelmob.  Dan has served on the boards of international travel companies Elong in China, and Movenpick Hotels and Resorts in Switzerland.
Area Director, Malaysia
Singapore Tourism Board
Dawn Ng
Dawn is the Singapore Tourism Board's Area Director for Malaysia and Brunei and has been with STB for nearly 8 years. Her team has been solely responsible for inspiring Malaysians to see Singapore from a different perspective each time they come to visit. Selling Singapore to Malaysians is a daily challenge and several creative efforts launched include full web-series entirely lead by young talents, father-son duos and even English/Mandarin speaking influencers.
Dawn loves exploring Malaysia – a country full of contrasting perspectives, diverse cultures. Mostly importantly, she's learnt never to start a conversation with any Malaysian about nasi lemak or chicken rice.
CEO & Co-founder
Split
Dylan Tan
Dylan turned down an offer from Google, and then quit a dream role at Skyscanner to do one thing: make travel more affordable.
The upfront cost of travel is the biggest hurdle stopping millions of Southeast Asians from taking their dream trips. So the 26-year-old co-founded Split, a startup that allows any travel company to let their travellers pay in instalments.
Backed by Entrepreneur First and travel industry investors, Split has quickly become a hotly discussed name. Within its first year of founding, Split has claimed its first major accolade by winning Web in Travel's Startup of the Year Award 2018.
Marketing Lead, Malaysia
Klook
Emily Tan
As Klook's Marketing Lead for Malaysia, Emily Tan is responsible for driving user acquisition and revenue growth for the company. Through a combination of scalable marketing efforts, strategic partnerships and on-ground initiatives, she hopes to enable more Malaysians to book and plan their travels seamlessly.
Prior to joining Klook, Emily worked with travel and tech-centric market leaders such as AirAsia and Maxis. Her passion lies in harnessing data-driven and innovative marketing strategies to positively impact consumers and grow borderless businesses.
Emily graduated from the University of Melbourne with a Bachelor of Commerce, majoring in Accounting and Finance.
Founder
Penang Green Acres
Eric Chong
ERIC CHONG together with his wife KIM WONG juggle their time running their training consultancy company Extra Sensory Pursuits and their farm Green Acres.
Eric holds a Degree in Arts and Education from the University of Calgary, Canada and is a candidature in Master of Sports Management.
Kim holds a Computer Science & Management (Hons) from King's College, University of London.
In 2006, in between running their training and consultancy company, the couple with their young son on their backs hiked the hills of Penang looking for a suitable piece of land to embark on a more wholesome and sustainable lifestyle.
After 3 years of land hunting, the Chongs finally found their dream orchard tucked in the hills of Balik Pulau. The 16 acre farm had been left idle for some time but had a treasure trove of matured tropical fruit trees ranging from seasonal to the year-rounds. From the time the previous owner's grandfather terraced the slopes 'changkul' by 'changkul' more than 60 years ago to date, no chemicals have been used on the land.
After two years of nurturing the farm and building their sustainable house, in 2011, Green Acres opened its doors during durian season for durian and seasonal fruit tasting sessions as it endeavors to share its sustainable practices and also to learn from its visitors.
For this family of three who had no prior farming experience, let alone farming without the instant-fix of chemicals, it was indeed a continuous journey of discovery and learning.
General Manager
Lone Pine Hotel
Francois Sigrist
Swiss national, Lausanne school Diplomat, has  been in Asia for past 33 years (Thailand, Vietnam, Malaysia with KL & Penang). His experience took him first from Europe to USA with Four Seasons and has been working in different countries with different large Brands (Intercontinental, Shangri La, Meritus, Pan Pacific Group,..) Now with Lone Pine Penang, The Boutique Hotel by The Beach trying to put back this beautiful property where it should have been. Very committed to improving tourism, particularly in Penang and regain Penang Pearl of the orient, shine 😉
He considers Penang as Home now after so many years.
Director of Strategy
Sols 247
Hakim Albasrawy
Hakim is director of strategy for Sols 247 an NGO with a 20 year history in humanitarian work, education and very recently renewable energy. He is mainly responsible for their edge projects around solar financing, and company wide change management.
Hailing from a background in advertising and communication he has managed to involve himself in several other related industries over the last decade. Branding, printing and production, technology development, training for youth, as well as social impact. His primary interests and skills revolve around product development matched with complementary business models and how technology can be used to usher impact.
In real life he is a little bit of a nerd that enjoys board games, sharing random facts, and learning about new industries. It is said that the best way to retain something you've learned is to apply it and teach it. With that in mind, Hakim often does training on the subject of product development, design thinking, and lean startup methodologies such as business model development.
Having run a large number of events during his career ranging from the first Hackathon in Malaysia to education workshops that span the whole of Malaysia Hakim how has taken a step back from organizing these events for commercial purposes and chooses to run 2 international community events: PechaKucha and Creative Mornings for the Petaling Jaya and Kuala Lumpur chapters respectively.
Founder & CEO
Forward School, Penang
Howie Chang
Howie Chang is the founder and CEO of Forward School, a revolutionary technology and future skills school in Malaysia. At Forward, he leads the growth and development of the company, with the goal of building sustainable talent pipelines for businesses.
Having spent the formative years of his career in Singapore, he has a long experience of product management, user experience and digital business transformation in various industries. Howie also had stints with startups of all kinds, where he delved into the dynamic intersection of design, business and technology.
He was also the Head of UX and Design at Viki and Director of Product Management at Redmart, both which resulted as two of the most notable tech acquisitions in Southeast Asia.
Owner
JungleWalla Tours, Langkawi
Irshad Mubarak
Sunday Style. 20 March 1994. Bond With Nature. Irshad Mubarak doesn't look quite like what an "evangelist" should. Tall, tanned and hunky, he would probably be more at home in a Steven Seagal type movie than waxing lyrical about the lush greenery which surrounds The Datai.
But evangelize he does, telling people who will listen about how they should tread softly on the earth and be gentle with the nature that he so loves. In charge of the recreational activities at the resort, Irshad has a deep and obvious devotion for the greenery and wildlife that surround him. "There, see the swift flying," he interrupts softly, pointing to a speck in the sapphire blue sky. I see nothing except the delight which lights up the gentle brown eyes. (A storehouse of information, in less than a couple of minutes he has furnished me with characteristics and figures about the bird, including the fact that the swift is capable of sustained flying for two years, being able to feed, sleep and bathe on the wing.
Living in Langkawi for the last 6 years, Irshad has discovered a paradise that very few people know about. The Datai, surrounded by virgin jungle, is like a dream come true for the young man.
General Manager
FastJobs Malaysia
Joelle Pang
Energetic, empathetic and a forward-thinking entrepreneur, Joelle has developed businesses from just an idea, a person who is passionate for developing and executing business frameworks that empower the lives of others. She has 12 years of experience in technology start-ups in the e-commerce, recruitment, mobile and on-demand space. Joelle is paving the way for women in technology by demonstrating impressive entrepreneurship through her various startups. Adding to this is her digital transformation work with Singapore Press Holdings' subsidiary, FastJobs Asia, a blue-collar workforce focused mobile recruitment platform, and the commercial success of FastJobs across Southeast Asia, where she is the General Manager for Malaysia. Joelle has a track record of building an ecosystem with impressive results and is most recently recognised as 'Entrepreneur of the Year' at the Women in IT Asia Awards.
CEO
Entopia
Joseph Goh
Joseph Goh manages today's Entopia that receives more than 6 million visitors since 1986 under the brand Penang Butterfly Farm until its rebranding into Entopia in 2015. The team of Entopians that he manages is approximately 130 people. Joseph Goh is also responsible for its consultancy arm; Entopia Consulting, whereby it has ongoing entomological-consultancy projects worldwide.
Vice President Strategic Sales & Account Management APAC
D-Edge Hospitality Solutions
Kim Ong
Kim is a digital marketer and a revenue & reputation management strategist with approximately 20 years of hospitality experience in Asia.
Throughout that time, she actively gains new knowledge in the hospitality world and continuously engages with new and existing clients to grow their business.
The VP of Strategic Sales & Account Management in the Asia Pacific region for D-EDGE Hospitality Solutions, Kim's overall responsibilities include the development and execution of sales strategies as well as to oversee the management of existing accounts.
Kim has held leadership roles in international hotels solution providers and has successfully collaborated with leading hotel chains globally.
Jawi House Café, Penang
Nurilkarim Razha
Senior Director, International Flight Business
Trip.com
Ooi Chee Teong
Chee Teong, Ooi
Senior Director, International Flight Business
Chee Teong (CT) prior to joining Trip.com was the China General Manager for an international GDS for more than 7 years and has been working in the travel industry for 17 years. CT currently leads a team of Ctrip.com and Trip.com business development professionals; responsible for sourcing and developing flight content internationally. CT has successfully established 20Trip.com global IATA locations, whilst developing agency partnerships across 40 countries, aimed at supporting Ctrip's flight global expansion across Trip.com.
Founder & CEO
Tripcarte Asia
Parthiven Shanmugam
DRIVEN BY A VISION TO TRANSFORM the traditional way of promoting tourism destinations, Parthiven Shan, Chief Executive Officer, founded Tripcarte Asia. Armed with an ambition to grow the company to be an innovation driven tourism marketing platform, the company was founded in the year 2016 and has established numerous platforms milestones in the Smart Tourism.
Parthiven attributes the company's growth to its ability to continually innovate and remain dynamic with platforms to promote and transform tourism. Through his experience of developing technology solutions and platforms, the founder of Tripcarte decided to spread his horizon in making a difference in promoting destinations.
He attributes the company's growth to its corporate mission of delivering creativity and innovation and building lasting partnerships based on mutual trust and cooperation.
Today, Tripcarte operates in Malaysia and Singapore . The platform provides destination ideas to over 500,000 families monthly and has partnered with over 1000 activity and attractions.
Founder, The Habitat Penang Hill
Director, Pacific Tiger Group
Reza Cockrell
Executive Director
The Edison Hotels
Rina Teoh
Rina leads and manages The Edison Hotels' flagship Hotel. She has an accumulated 16 years of experience in various sales and marketing related positions within several diverse groups of businesses. It was not till 2007 when she garnered most of her knowledge in property investment whilst selling Australian properties to Malaysians as an investment asset class. This was also the time when she was infected by the "property investment bug" and have since invested in some Malaysian properties. Matched with her interest for travel and all things luxurious, Rina co-founded ET Hospitality Ventures Sdn Bhd to own and operate the only Small Luxury Hotels of the World in Penang. Rina's commitment to bringing back the romance of a hotel stay and creating authentic local experiences are but a few of what she is eager to share when you stay at The Edison George Town to Experience the Exceptional.
Executive Director
Cheong Fatt Tze Mansion, Penang
Shen Loh-Lim
A digital veteran with over 21 years experience in leadership roles (most recently at iProperty.com as Country Manager for Malaysia, Frontier Digital Ventures as Director of Growth & Operations and Partner for Business Consulting at Ampersand Advisory), Shen Loh-Lim only more recently became involved in Cheong Fatt Tze Mansion, one of Penang's most iconic boutique heritage hotels. As Executive Director there, he has since helped to transform it into a healthy growth business that returns dividends to its shareholders annually.
Shen has a proven track record in leading and operating growth businesses that are either profitable or have a clear path to profitability.  Today, he is also passionate about helping to level the playing field for independent hotels through best-in-breed marketing, distribution and revenue management strategies with his latest venture as Co-Founder of Ascent, a revenue and reputation management agency for independent hotels.
CEO
Rezgo
Stephen Joyce
Stephen has been working as a travel & tourism technology consultant since 1995. In 2007, his company launched Rezgo, a cloud based software as a service tour and activity booking engine for small and medium sized tour operators. Stephen has travelled extensively and believes strongly in the lasting economic benefits of local experiences. Rezgo was developed to provide small local tourism businesses with the capabilities to harness their potential and take full advantage of new and emerging technologies.
He was the Chair of the Open Travel Alliance for five years and is passionate about travel technology and distribution. Stephen loves public speaking and speaks regularly at conferences around the World.
He is always happy to share his experiences and knowledge and contributes frequently to Tnooz.com, a leading travel technology media website.
In addition to his tourism initiatives, he is an active participant in ongoing business improvement in his community and was a Past-Chair of the Board of Directors of the North Vancouver Chamber of Commerce, Board of Directors for the Coho Society, and a member of the Board of Directors for the Pacific Club for three years.
Gyalthang Eco Tours
Zhongdian (Shangri-La), Yunnan, China
Uttara Sarkar Crees
Uttara Sarkar Crees was born in India and has spent her life managing ecotourism projects in the Himalayan region. Now, she runs the Gyalthang Dzong ecotourism hotel in Zhongdian, which the Chinese government officially calls Shangri-La County.
Project Director
Emanon (Penang ExperiencePass)
Vin Lim
Vin is the Project Director of Emanon, a leading digital agency in the region with over 20 years of experience and a portfolio of major clients like Dell, EY, Honda & many more. Together with the state government, he launched the Penang ExperiencePass, a traveler pass that allows visitors to visit 20 of Penang's top attractions with a single pass,  by leveraging modern technology and the digital channel.  He was also recognised by Google as the developer expert in web technologies. His journey in the digital and tech scene has sparked his enthusiasm in building tech community, leading to the founding of Startup Penang, GDG George Town and Angular Malaysia. To further contribute to the ecosystem, he has been speaking in various local and international conferences, promoting digital marketing & technologies.
Founder, PechaKucha Petaling Jaya
COO, Tern Travel Careers
Yeap Mei Yi
Mei Yi is the founder and organiser of PechaKucha Petaling Jaya, a local chapter of a global event series, to bring together people from various walks of life to tell the stories of what they do in the 20 x 20 format, with the objective of fostering collaboration across diverse communities. She was previously the General Manager, Asia, for Peatix, a global event discovery and community ticketing platform. She kickstarted Peatix's entry into Malaysia in 2015, and grew the community to 13,000 users and 100 concurrent events within a year of launch. She was then based in Singapore to drive the growth of Peatix in the APAC region (ex. Japan) to increase the adoption of Peatix by cultivating vibrant Peatix communities in tech, the arts, music and lifestyle.
Prior to joining Peatix, she had a progressive career in Marketing, Business Planning, Channel Management/Program Management, Sales and Business Development in Singtel, a listed ICT company in Singapore. In Singtel she was responsible for launching Shopify in Malaysia,  a self service e-commerce platform that went IPO in 2015, and creating an ecosystem to support its adoption and growth.
Mei Yi holds a Bachelor of Arts (Hons) degree from the National University of Singapore where she graduated with a Eusoff College Medal.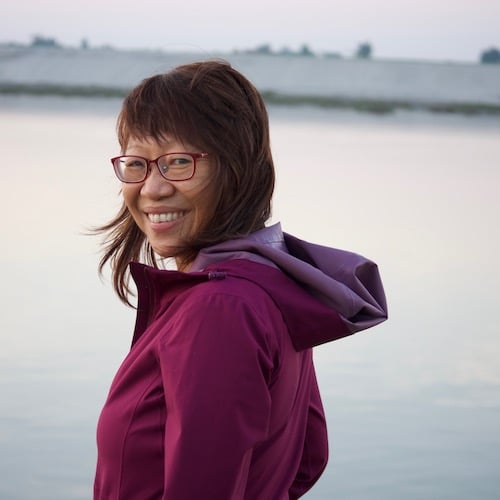 Founder
WiT
Yeoh Siew Hoon
Yeoh Siew Hoon is the founder of WiT, launching it in Singapore in 2005 and going on to launch WiT editions across Asia Pacific. In 2016, WiT Europe made its debut in London, days after the Brexit vote.
WiT has won several awards including Most Innovative Marketing Initiative and Trade Conference Of The Year from the Singapore Tourism Board and in 2014, Siew Hoon was recognised Tourism Entrepreneur of The Year. A journalist by profession and passion, she's also a speaker and facilitator at events around the world.
She's also a published author of titles such as Around Asia In One Hour: Tales of Condoms, Chillies & Curries and children's books such as Adventures of Habibie The Turtle and The Story of Baitong and Boon.
Hub Head, North
OYO Hotels & Homes, Malaysia
Yoges Bala
With over 18 years of experience in digital, Yoges has a sound knowledge in multi market management with expertise covering business and technical know-how. Savvy in strategic communications across multiple markets in a regional capacity with multi-media integrated campaigns that have both direct response and brand development.
The founding member of a Mobile tech and Digital agency based in Kuala Lumpur and Los Angeles, Yoges grew the business to 5 markets across SEA in 2.5 years, focusing on Real Estate, Hospitality and Retail industry.
Prior to RTSD, he was the Director of Digital for Omnicom Media Group Malaysia where he brought a wealth of industry experience working on various accounts from Fortune 500, GLCs, Telecommunications, Airline, Finance and retail categories. Moving on to Zenith Media, he was the Business Director pioneering the Digital and Innovation Dept.
Which he was part of the initiating team which lead to a fully integrated digital solutions line-up. In his spare time, his a Lego enthusiast, a thrill seeker traveler and a wanderlust foodie.
Yoges joined OYO in March 2019 as Hub Head for the Northern Region of Malaysia, covering Penang, Kedah, Malacca & Perlis and is a key member of the leadership team at OYO Malaysia.